Shadow Seeker
Posted June 19, 2015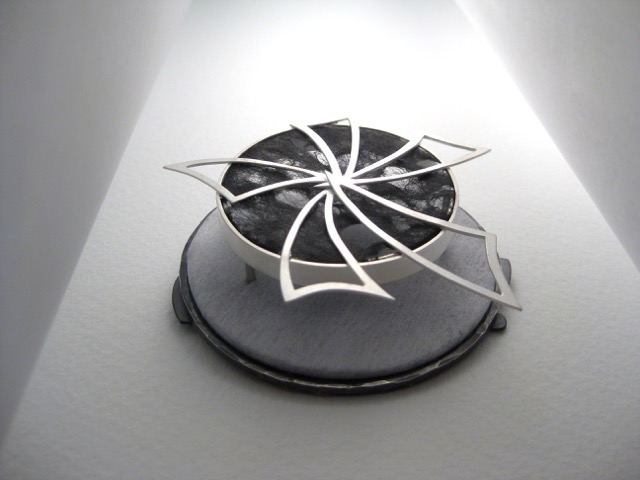 'If light is scarce, then light is scarce: we will immerse ourselves in the darkness and there discover its own particular beauty'
Tanizaki, J., In Praise of Shadows, 1933.
Light and Dark: two elements that need each other in order to be defined and measured. Out of their symbiotic relationship, Shadow is produced, creating depth, texture and a place for imagination to roam.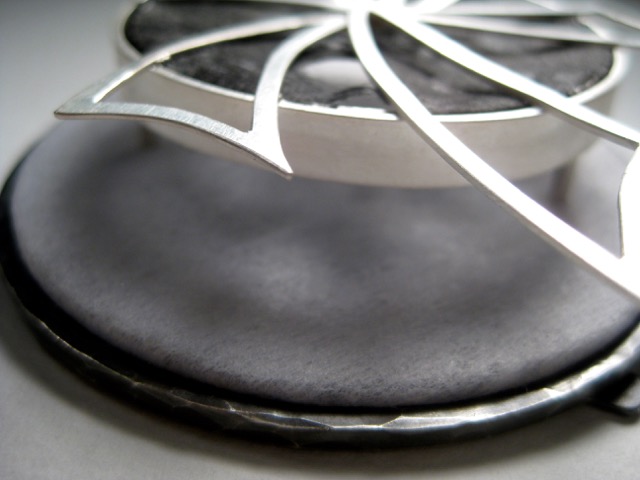 Shadow Seeker is a brooch using sterling silver, handmade open-weave paper and interfacing fabric to create a type of focus box, pulling the eye in and highlighting the new worlds created by the play of light and dark.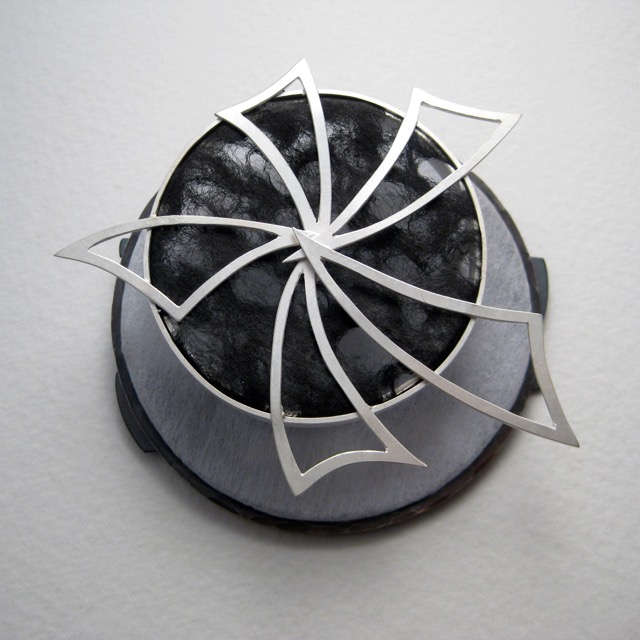 Using saw piercing, soldering, riveting and my signature 'embroidery hoops' trapping fabric and paper, Shadow Seeker becomes a portal where you can….
appreciate beauty in the ephemeral, admire the interplay of light and dark, dream in the shadows, enjoy subtle realms, experience intimate meditation, and take comfort in the vague, blurry, soft edges of shadow as opposed to the harshness of pure light and despair of total darkness.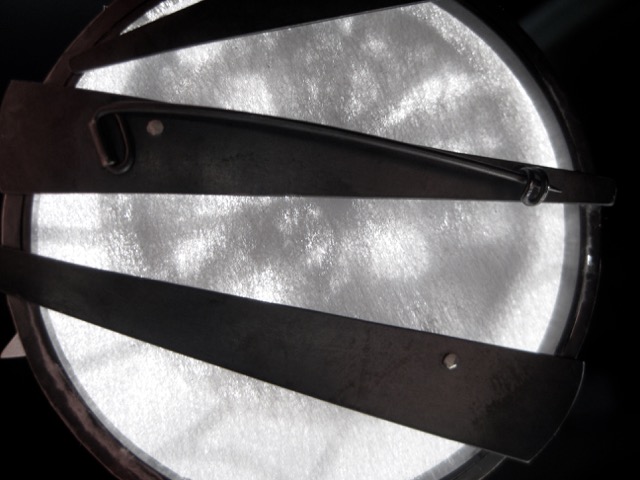 Shadow Seeker will be at Gaffa Gallery in Sydney from 10th-20th July.